DrillSheet Reaches Milestone!
September 17, 2008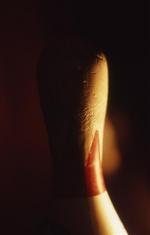 A very big Thank You goes out to all of you who are making DrillSheet.com a valuable resource! Over 100 Pro Shops (from 34 states and 11 countries!) have come on board and are reaping the benefits of our mantra: Organize. Manage. Print
A very special congratulations goes out to two distinguished shops. Each have over 100 registered users...and growing!
Prime Time Pro Shop has reached 114 users thanks to owner Rich Maloney. If you're in the Western New York Area, check him out!
And, not to be outdone, Custom Fit Pro Shop is up to 167 users thanks to owner Dick Brown!
The team at DrillSheet is just getting started! Watch for many more features coming soon! And best of all.......IT'S ALL FREE OF CHARGE!